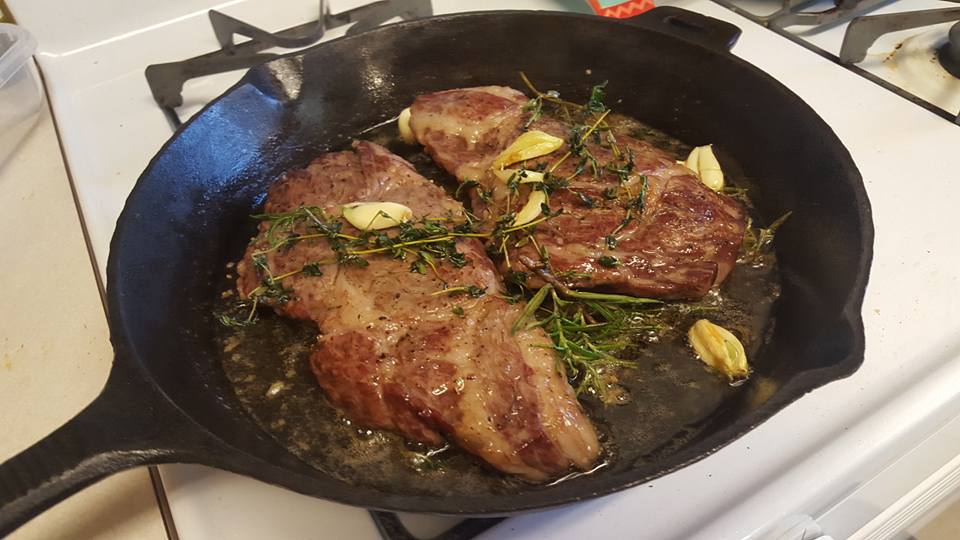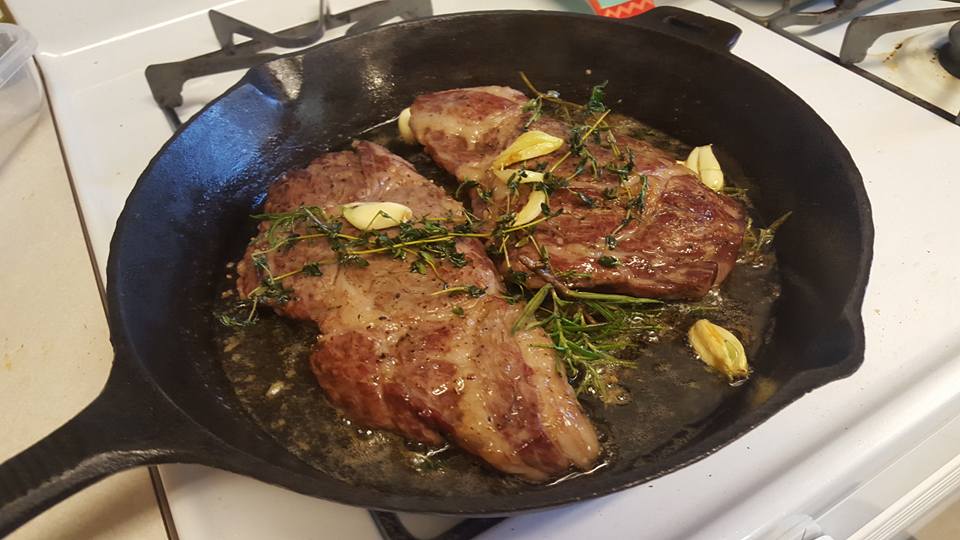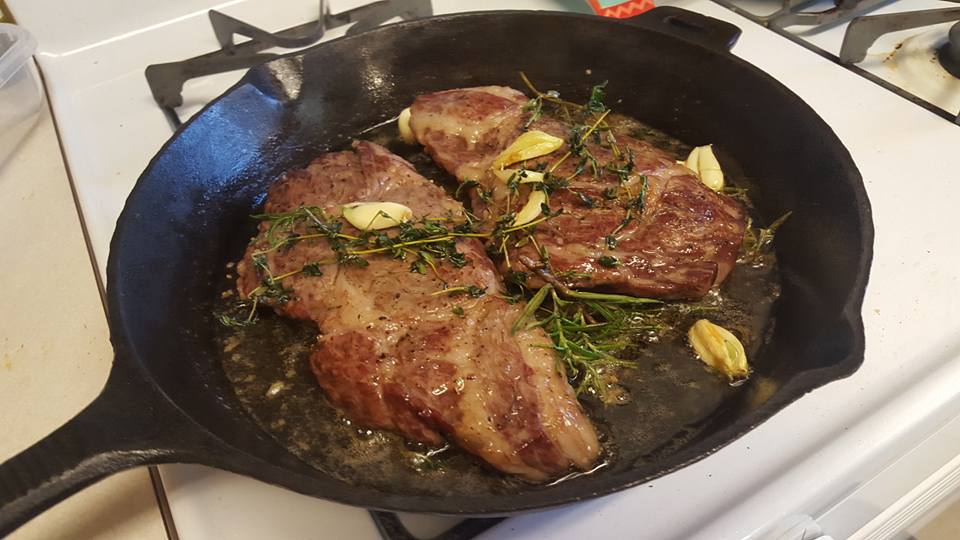 My taste buds are in Heaven!
This quick and easy oven-to-stovetop garlic butter steak was AHHHH MAZING!
Paired it with skillet roasted red potatoes and oven roasted asparagus!
season steaks (we chose a well marbled ribeye) with sea salt and cracked pepper
bake for 35 minutes at 250° F

transfer to cast-iron skillet, preheated with 4 Tbsp olive oil

add 2 Tbsp butter, a few sprigs of fresh thyme and rosemary, 3-4 garlic cloves

cook to desired doneness, turning and basting as you go
Don't get me wrong, I love just having my hubby toss some steaks and veggies on the grill, but sometimes you gotta work with what you got. I think this was an excellent substitute, and husband-approved!
Who else loves cooking with cast iron?